January 2011 : Freeman Specialty Waters is closing their doors after 5 years. A big thank you to our many customers, and we look forward to possibly serving you again in the spring and summer of 2011.


For many years, "matchbook advertising" was a low-cost but effective way to promote a business, service or just a name. In today's "smoke-free" society they have all but disappeared, and similar branding products such as ink pens or keychains lack visual impact because of their limited panel space, and for the most part go unnoticed.

Custom labeled bottled water yields a much higher visibility, not only because of it's larger panel capacity, but because of the amazing advances in graphic arts technology. You can quickly, affordably, and skillfully have your company logo, event logo, photographs or artwork imprinted onto eye-catching full-color labels. These beverages will act as "walking billboards" to promote:
Trade-show and customer give-aways

Promotion of services or products

New businesses and grand openings

Community, athletic, or charity events

Image/name marketing

Corporate identity and in-house pride

Weddings, anniversaries, birthdays or other social events

Websites
Take advantage of the overwhelming popularity of bottled water and consider all the creative ways custom labeling can make it a phenomenal promotional item.

Freeman Specialty Waters is a Quincy, IL based supplier of quality custom label bottled water. The mission of Freeman Waters is to provide quality custom label services in a timely and accurate manner. We are committed to supporting our customers with integrated services, which include in house label design, label printing, packaging, home delivery, and affordable pricing.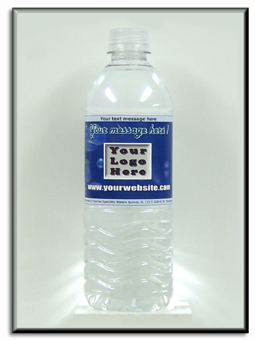 Aside from it's branding potential, Freeman Waters exceeds the highest standards for purity and taste. It is bottled in Hot Springs, Arkansas with the latest state of the art technology, processed using carbon filtration, uv treatment, microfiltration and ozonation ensuring a consistently clean and refreshing product.



March 2007 : Freeman Specialty Waters will be gearing up this summer for the coming school year in association with Refreshment Services Pepsi, offering Klarbrunn products for sports boosters and other fund raisers featuring a wide variety of sponsorship options.






April 2007 : Transitions of Western Illinois and Freeman Specialty Waters have teamed up to improve lead times and quality assurance for our customers, and to create new opportunities for the community.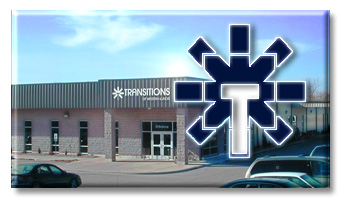 July 2007 : Freeman Specialty Waters has merged with Midwest Grocers LLC of Quincy and their other fine partners including Red Cactus, Lickins BBQ and Country Orchard.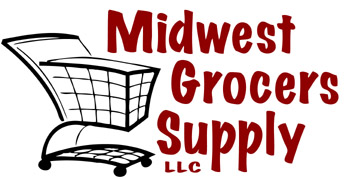 September 2008 : Transitions of Western Illinois Quincy has officially acquired Freeman Specialty Waters. The consolidation of all related operations will greatly improve lead times and quality assurance, and will continue to provide expanding opportunities for the community as we streamline our processes.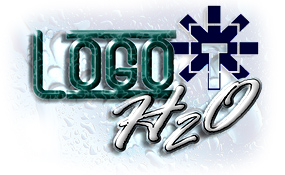 March 2010 : Freeman Waters is proud to announce Mountain Valley Spring Water of Hot Springs, Arkansas as their new water supplier. Mountain Valley is the leader in quality spring water products and has bottled from the same high quality spring source since 1871. In addition, their superior bottle design is perfectly suited for custom labeling because of its expanded panel space and consistently solid structure.



BACK TO TOP







Visits since April 2006